Wedding Ceremony Sound – To us, there is nothing worse than looking at wedding ceremony photos and seeing a BIG UGLY MICROPHONE blocking the view of our couple's faces or a distraction to a beautiful dress. To help avoid this scenario, we offer the following Wedding Ceremony Sound options…
Ceremony with DJ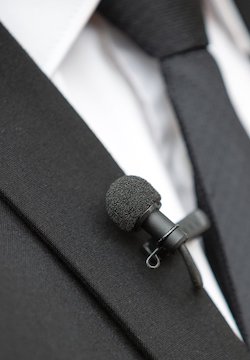 In the event your D-Jay does not offer a lapel microphone for the Officiant, we bring along 1) a wireless Lavaliere (Lapel Microphone) and 2) a wired Lavaliere (Lapel Microphone) that works with 99.9% of the D-Jay systems. Most D-Jays don't have a problem working with us on this request and some appreciate the fact that we offer this for our couples. However, please don't let your D-Jay somehow convince you that the audio quality is not as good as a regular microphone, years down the road when you look at your Wedding Day photos or even have the ceremony picture enlarged and hanging in your living room, you'll appreciate that there is no microphone in your faces, Trust us! There is no additional fee for providing THIS microphone service.
---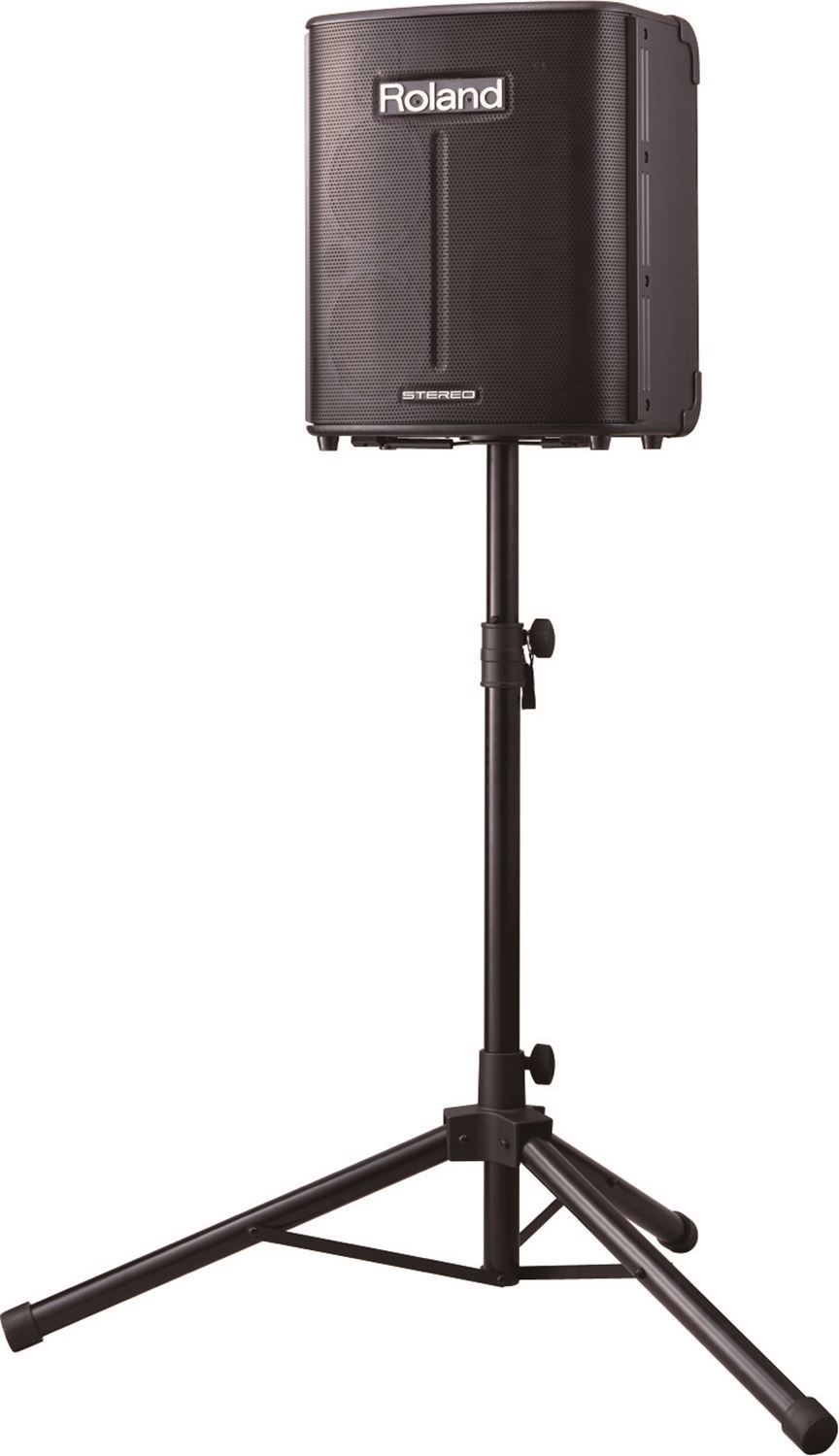 One of the toughest things for an Officiant to do is present a ceremony for a group of 20 or more without audio support. Park noises, traffic, wind, boats, planes, trains, birds, another party at the park, beach, etc. have a direct impact on what your guests can hear and can't hear. We offer a professional battery powered stereo sound system with lapel microphone. The fee we charge for this is far under what a DJ would ask for and, if someone has a battery powered sound device (IPOD) or a musical instrument with a pickup mic our system accommodates this.
They will need to make sure they have the appropriate connections from their system to our system. We strongly suggest they get there a few minutes early to test the hook up before guests arrive.
THIS IS NOT A DJ SYSTEM! Please do not bring CD's, tapes, etc.
Music prior to the ceremony (seating music): You are more than welcome to play up to 30 minutes of music on battery power, unlimited if hooked to electrical. You MUST provide this music with your sound device and someone to play it.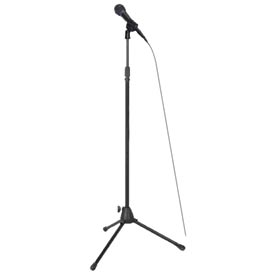 Plan on having a family member or friend do a reading during your celebration? The system comes with an additional reader microphone and stand so everyone can hear!
We have spent a lot of time to make sure we can help our couples save money and compared to what DJ would charge to haul equipment to a park and a generator (which some parks prohibit).
One stereo speaker system (up to 30 people): $200
Two stereo speaker system (up to 70 people): $250
In Arizona, Rev. Christopher Tuttle and Chaplain are a; Bullhead City Wedding Officiant, Mohave Valley Wedding Officiant, Fort Mohave Wedding Officiant, Mesquite Creek Wedding Officiant, Mohave City Wedding Officiant, Willow Valley Wedding Officiant, Arizona Village Wedding Officiant, Needles Wedding Officiant, Golden Shores Wedding Officiant, Topock Wedding Officiant, Catfish Paradise Wedding Officiant, Lake Havasu Wedding Officiant, Havasu Palms Wedding Officiant, Black Meadows Landing Wedding Officiant, Parker Wedding Officiant, Parker Dam Wedding Officiant, Parker Strip Wedding Officiant.